AKA "The Supper at the Church"
Sunday Supper is a weekly meal served to 200-250 single men & women, youth, and families with young children. The supper operates with a large, dedicated volunteer base. Supper organizer Mary Schlech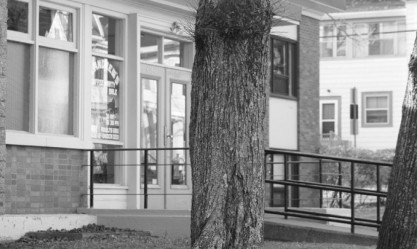 ONSITE RESOURCES
Please call for more information about the availability and schedule of onsite resources.
Community space: Community-focused service centred on the needs of the people who attend the weekly dinner – everyone's gifts are welcome.
Showers:
No – but foot-washing/foot-care and clean socks available
Meals:
Supper – Su – 4:00-6:00pm ('to go' for those who would prefer no crowd)
Clothing bank:
Yes – selection dependent on donations
Drug and alcohol use:
Behaviour-based philosophy*
MOSH hours:
Su – 4:00-6:00pm
* No using on site. However, guests are welcome while under the influence as long as they can manage their behaviour and be respectful of staff and others in the space. Sharps disposal available upon request.
MOSH hours: Su – 4:00-6:00pm