Salvation Army Centre of Hope
AKA "Salvation Army Shelter" or "The Army"
The Salvation Army Centre of Hope improves lives through Christian service.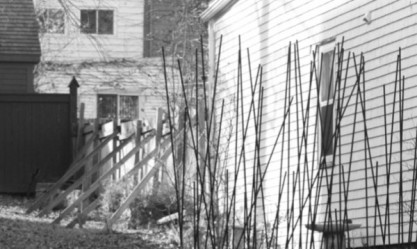 GETTING A BED
To secure bed, an individual must show up at the Salvation Army Centre of Hope – 2044 Gottingen – anytime. If a bed is available an intake is done and from that point the bed is assigned to that person until they leave. If a person identifies as being restricted from there, please call ahead to check on status of restriction.
ANCHORAGE PROGRAM
A 16-bed drug dependency recovery residence.
Men can self-refer to access the program. Anchorage is a sober program that provides 'dry' space separate from general shelter, however populations mix and people in the Anchorage program may be around general residents at times.
Please call for more information about the availability and schedule of onsite resources.
Income Assistance Worker: Provides support to people in accessing income assistance.
Shared Care Mental Health: Provides one-on-one mental health support and referral access to services.
Victoria Order of Nurses: Provides basic health care to residents as needed.
Intake:
Yes – no ID required – self-referral
Sleeping arrangements:
Mix of dormitory-style and small, shared rooms
Number of beds:
40 general, 16 Anchorage Program
Accessible:
Yes – must be able to manage mobility independently
Drop-in:
Yes – day-use only – open 8:00-4:30pm daily
Showers:
Yes – toiletries and towels available
Meals:
Yes – Breakfast – Lunch – Dinner – Snacks for residents
Food bank:
Yes – open to community, M – F mornings
Laundry:
Yes – free to guests
Clothing bank:
Yes – depends on donation availability
Medication storage:
Yes**
Preferred pharmacy:
Shoppers DM Spryfield delivers: call in prescriptions 902.477.1210 and identify the person is staying at the Salvation Army
Drug and alcohol use:
Not allowed – dry shelter
Trustee program:
Yes – for residents only, please call for details
Housing Support Centre:
Yes – 2 workers coordinate health care needs 9am-11pm Can make calls, organize prescriptions and scheduling and attending appointments, etc.
Halifax Housing Help:
902.422.2363
* There are some exceptions to this, please call the Salvation Army to clarify. **Medications must be turned in and staff hold them but do not dispense, guests are in charge of their own regime. In some situations, if there is concern for follow through, a support worker can provide extra support.
MOSH hours:  F – 9:00-11:30pm