AKA "Mainline" or "The Needle Exchange"
Mainline is a health promotion project dedicated to supporting current and former drug users through harm reduction programs. It is also committed to encouraging drug users to focus on health and well- being through awareness, education and empowerment.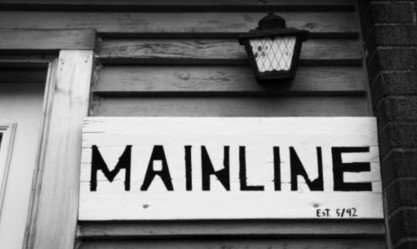 OUTREACH SERVICES
Some van-based outreach; some street-based outreach I Condoms, swabs, tourniquets, cookers, Vitamin C
I Glass pipes, screens and mouthpieces
ONSITE RESOURCES
Please call for more information about the availability and schedule of onsite resources.
Informal Message Service: Can leave a message for people who access Mainline's services.
Shared Care Mental Health: Provides one-on-one mental health support and referral to services.
Drop-in:
Yes – open 10:00-2:00pm everyday of the week
Outreach:
Yes – 3 days a week – please call to connect with outreach services
Meals:
Snacks and coffee – no meals
Preferred pharmacy:
Scotia Pharmasave – call-in prescriptions: 902.429.5218
Drug and alcohol use:
Behaviour-based philosophy**
Trustee program:
Yes – Halifax Housing Help
Main Phone:
902.423.9991 toll free 877.904.4555
Central Outreach:
902.830.3853
Provincial Outreach:
902.877.0555
* Mainline does not store medications. However, in some situations, MOSH can support daily dispensing of medication for people in regular contact with Mainline. Contact Mainline or MOSH to consult. **No using on site. However, guests are welcome while under the influence as long as they can manage their behaviour and be respectful of staff and others in the space. 'Used' drug paraphernalia can be disposed of at Mainline – sharps disposal available upon request. Also, clean equipment, including harm reduction materials are available. Please call if you have questions.
MOSH hours: Su – 10:00-11:00am/W – 3:00-7:00pm (Mainline Street Outreach)