AKA "Brunswick Street Soup Kitchen" or "The Cottage" or "St. Vincent's"
A ministry of St. Vincent de Paul, our missions is to feed the hungry by serving 50,000 meals a year.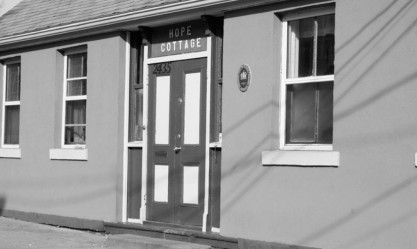 Pets welcome:
No-Working dogs only
Meals:
Yes – food packed 'to go' for those who cannot manage a crowd Lunch – M-Su – 10:00-11:00am Supper – M-Su – 5:00-6:00pm
Drug and alcohol use:
If noticeably under the influence, guests can have food 'to go'.
MOSH hours: M – 5:00-6:00pm