AKA "The Ark" or "Dorothy's Place" or "The Youth Drop-in on Gottingen"
The ARK is a community shaped by those who are homeless and street involved.
The drop-in is a safe place, a place to call home, for street-involved and homeless youth.
We walk alongside youth while building relationships with them and supporting their efforts to access vital services in the community, such as legal advice, health care, addiction services, mental health support, education, employment, and housing options.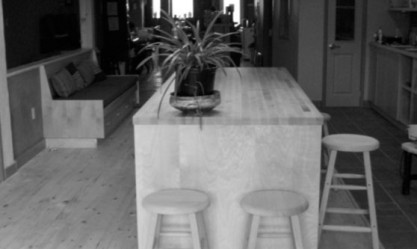 DROP-IN ACTIVITIES
Art Space:  There are many opportunities for artistic expression at Ark. Young people can spend time at Ark and be quiet and/or be expressive in their music, pottery, design, drawing, silk screening. Call Dorothy and Emily if you would like more details about the art space.
Computer Access: There are a few computers at Ark that young people can use to keep in touch with family and friends, search for jobs, search for apartments, work on school assignments, and so on.
ONSITE RESOURCES
Please call for more information about the availability and schedule of onsite resources.
Shared Care Mental Health: Provides one-on-one mental health support and referral to services.
Intake:
Yes – a conversation with staff before entering
Accessible:
Yes/No – there is a small step up, will accommodate if you call ahead
Drop-in:
Yes – M – 10:00-2:00pm/4:00-6:30pm/Tu – 10:00-2:00pm W – 10:00-2:00pm/4:00-6:30pm/Th – 12:00-4:00pm/F – 10:00-2:00pm
Pets welcome:
Yes – please call ahead – 902.492.2577
Showers:
Yes – toiletries and towels available
Meals:
Yes – some self-serve snacks and one prepared meal a day
Food bank:
No – but sometimes there are foods available to take home
Laundry:
Yes – free during drop-in hours – last load goes in 1hr before close
Clothing bank:
Yes – selection dependent on donations
Preferred pharmacy:
Scotia Pharmasave – call-in prescriptions at: 902.429.5218
Drug and alcohol use:
Behaviour-based philosophy**
Support Worker:
902.492.2577 – ask for Dorothy or Emily
Fax number:
902.492.2577 – call and let them know you are faxing before you send
Message Line:
902.492.2577 – messages can be left for young people connected to Ark
MOSH hours: M – 11:00am-12:00pm/W – 5:00-6:30pm